Vote for the mutiny at IndiBloggies
As a part of the Great Indian Mutiny, I am very overjoyed in letting you know that the Great Indian Mutiny has been nominated, under the 'BEST GROUP/COMMUNITY BLOG'.
The voting for fourth edition of Indibloggies, the most recognised of India's blog awards, is under way.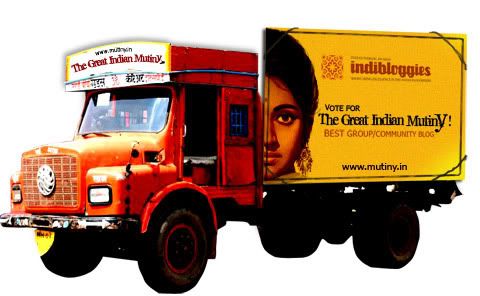 All of us at The Great Indian Mutiny are delighted for being nominated in the Best Group/Community Blog Category. We would like to thank all of you who nominated us and the jury for shortlisting us. It has been a fantastic experience for the past year as we have been constantly trying to create a unique platform where bloggers from a diversified variety of backgrounds and experience come together to reflect on what India is really about.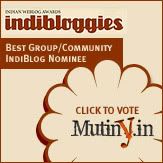 The Great Indian Mutiny wishes good luck to all the nominees. We would also like to invite you to vote for us in the Best Group/Community Blog category.
Happy Voting!
February 14, 2007 ·
Ajit ·
One Comment

Posted in: Uncategorized